RAC-CT Certification In-Person Workshop 11/15/2022 The CHARTS Group - Toms River, NJ
Increase your knowledge of clinical assessment and care planning, completion of the MDS, the regulations surrounding the RAI/MDS process, and managing the PDPM by attending an AAPACN Resident Assessment Coordinator-Certified (RAC-CT) certification workshop. Having the RAC-CT credential behind your name shows you are a knowledgeable and capable MDS professional. RAC-CT certification is the nationally recognized gold-standard in resident assessment in the long-term care nursing profession. By earning this credential, individuals have shown their expertise in skilled nursing facility prospective payment system and minimum data set (MDS 3.0) assessment.
The RAC-CT certification program consists of 10 education courses designed for post-acute care professionals with at least six months of experience with the MDS/RAI process. If you have less than six months of experience, we highly recommend taking MDS Essentials as a foundation to get you started and make sure you're prepared to succeed in the RAC-CT program. To earn the RAC-CT credential, you must successfully complete the 10 associated final certification exams with a score of 80% or higher. There are three exam attempts per course. Recertification is required every two years.
Your registration includes three days of instruction from a Master Teacher, access to digital workshop materials, and access to the ten certification exams. We suggest downloading and saving each PDF to a device of your choice. Although not required, you may print the PDFs at your own expense. If you decide to print your materials, please remember that changes and updates are continually incorporated into the workshop materials.
This workshop will be hosted at the following location:
Clarion Hotel & Conference Center
815 NJ-37,
Toms River, NJ 08755
All times are listed in the time zone of the state the workshop will be held in.
Schedule:
Days: November 15-17
Time: 8 am - 5 pm (ET), daily
Access additional program and workshop information (including CEs and cancellation policy) here.

Hosted by: The CHARTS Group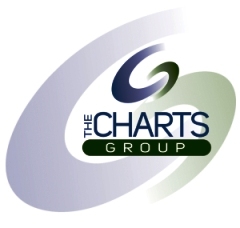 Nelia Adaci, RNC, BSN, RAC-MT, RAC-MTA, CDONA/LTC, IPCO
Chief Operating Officer
The CHARTS Group
Nelia Adaci is a Gerontological RN who has extensive experience in various healthcare settings, but her passion has always been in Post-Acute and Long-Term Care. She has been a perennial member of AAPACN since its inception. She is an RAC-MT, RAC-MTA, DNS-MT and QCP-MT who has consistently advocated for the association's mission in providing PAC nurses and professionals with invaluable educational support to enhance the achievement of positive clinical and financial outcomes. Her varied experiences (Staff Nurse, Nurse Manager, QAC, MDS Coordinator, ADON, DON, Pharmacy Liaison, Corporate VP of Clinical Services, Claims and Appeals Director and Clinical Reimbursement and Regulatory Specialist) enable her to understand the many operational and business challenges faced by providers. As a healthcare professional who believes in turning challenges into opportunities, Nelia gained expertise in MDS 3.0, Clinical Reimbursement, Claims and Appeals, Quality Measures, the Survey Process, IDR's, IIDR's, DAB Expert Witness Declarations/Hearings, Budget/Resource Utilization, and establishment of systems to promote Quality of Care and the achievement of positive Outcomes. Nelia is currently the COO of The CHARTS Group, a Health Care Consulting Company that was conceived in 2011, in response to an overwhelming demand from nursing facility providers for personalized clinical reimbursement and regulatory support. Through educational sessions and speaking engagements (Seminars, Conventions, Classroom Education, Trainings, Workshops, etc.), Nelia has made it her personal mission to help clinicians and healthcare providers succeed, by sharing her knowledge and understanding of Health Care updates and initiatives. Her goal is to continue adding value to organizations by developing efficient clinical strategies and care solutions. In 2018, Nelia was the recipient of a special award given by NJADONA to a Nurse Leader who strives to consistently "Make a Difference" in the HealthCare Industry. In 2020, she received ACHCA's "Educator of the Year Award" for her innovative approach and outstanding contribution to education in Post-Acute and Aging Services. Nelia believes that a facility's survival is greatly enhanced by the establishment and implementation of effective systems and tools - to reflect the provision of quality resident care, regulatory compliance and benefits integrity, which ultimately leads to optimal clinical and financial outcomes. She is committed to continue making a difference by fostering education and resiliency in the ever-changing world of Post-acute Care, and by operationalizing the tenet of of Value-Based Purchasing, which inarguably has become the "currency" in Health Care.
$i++ ?>
Components visible upon registration.