RAC-CT Certification Virtual Workshop 7/26/2022 CHCA
Includes a Live Event on 07/26/2022 at 10:00 AM (EDT)
Register

Non-member - $894
Member - $689
Increase your knowledge of clinical assessment and care planning, completion of the MDS, the regulations surrounding the RAI/MDS process, and managing the PDPM by attending an AAPACN Resident Assessment Coordinator-Certified (RAC-CT) certification workshop. Having the RAC-CT credential behind your name shows you are a knowledgeable and capable MDS professional. RAC-CT certification is the nationally recognized gold-standard in resident assessment in the long-term care nursing profession. By earning this credential, individuals have shown their expertise in skilled nursing facility prospective payment system and minimum data set (MDS 3.0) assessment.
The RAC-CT certification program consists of 10 education courses designed for post-acute care professionals with at least six months of experience with the MDS/RAI process. If you have less than six months of experience, consider taking MDS Essentials as a foundation to get you started and make sure you're prepared to succeed in the RAC-CT program. To earn the RAC-CT credential, you must successfully complete the 10 associated final certification exams with a score of 80% or higher. There are three exam attempts per course. Recertification is required every two years.
This workshop will be hosted online, through a virtual platform. Your registration includes three days of instruction from a Master Teacher, access to digital workshop materials, and access to the ten certification exams. We suggest downloading and saving each PDF to a device of your choice. Although not required, you may print the PDFs at your own expense. If you decide to print your materials, please remember that changes and updates are continually incorporated into the workshop materials.
All times are listed in Mountain Standard Time (MST). If you are unsure what time this workshop will begin where you are, please use this link as a quick reference: www.worldtimebuddy.com
Schedule:
Days: July 26-28
Time: 8 am - 5 pm (MST), daily
Access additional program and workshop information (including CEs and cancellation policy) here.

Hosted by: CHCA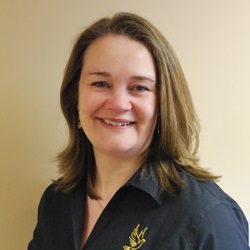 Beckie Dow, RN, RAC-MT, CPC-A
Clinical Reimbursement Specialist
Beckie has over 25 years of long-term careexperience and she has served in many roles in long-term care, includingClinical Reimbursement Specialist, wound team leader, staff educationcoordinator, and as a past member of the Clinical Committee of the AmericanHealth Care Association for two years. Beckie is passionate about QualityAssurance and Performance Improvement (QAPI) and believes in teaching theprinciples of the process to foster positive patient outcomes, not just papercompliance. Beckie has worked the RAI process since 1997, and is able to useher knowledge and experience to teach students how this process, when workedcorrectly, will foster resident-specific care planning. Beckie has taught theAANAC MDS 3.0 RAC-CT course across the United States for over ten years. Shehas also been a speaker for a number of prestigious associations, including theNew England Alliance and Association of Rehab Nurses (ARN), Florida AssociationDirectors of Nursing Administration/LTC (FADONA), and Maine Health CareAssociation (MEHCA), the AANAC Annual Conference, and has been a contributor tothe AANAC publication, LTC Leader.
$i++ ?>
Components visible upon registration.